White Label VPN
VPNSecure can help you get started with your very own VPN Business.  We provide a full API or WHMCS plugin & themed VPN applications for Windows/Linux/MacOS.
Your own website
API Access
WHMCS VPN Module (No Integration required)
Themed VPN Applications
Set your own prices
Choose your Server Locations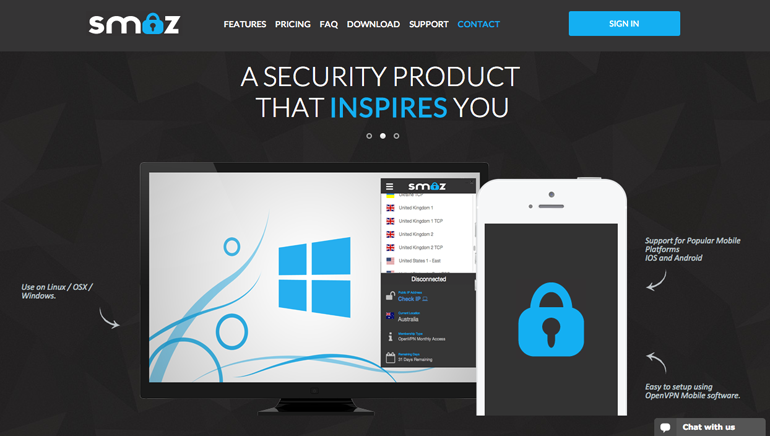 Easy to use, simple to setup
Frequently asked questions
How do I fund account purchases?

You deposit funds into your white label account, you can choose from $50-5000

How do I integrate our system in to yours?

We provide a full REST API.  This allows you to write your own integration, alternatively we provide a WHMCS module to handle registration, payments and package management.  The WHMCS VPNSecure Module is by far the easiest integration method which allows you to get up and running within 10 minutes.

Do you provide desktop apps and mobile apps?

We provide Windows, MacOS & Linux desktop VPN applications by default.  These applications will be designed in a colour scheme to match your branding and will include the use of your logo.

How long does it take from sign-up to launch?

VPNSecure will provide the desktop applications within 2-3 weeks of your initial sign-up.  Depending on what integration method you choose such as API or WHMCS plugin you can be up and running in as little as 3 weeks.

Can we create our own VPN applications?

Yes, you have full access to our API.  This allows you creative freedom and the possibility to build and maintain your own VPN applications or integrations that do not require a graphical user interface.

We don't want to provide retail VPN, we need a custom solution.

VPNSecure is a very flexible company.  We can provide you with a solution that fits within your requirements and budget. We have worked on numerous custom VPN solutions under the customers own brand to meet their needs.

Do you provide Android and IOS applications?

Yes.  We can provide these at an additional cost from the initial sign-up fee.  In order to keep the entry into the White-label program affordable for start-up's and existing small business' mobile applications are not provided by default. You can choose to have the applications provided or use the various open source Android and IOS OpenVPN applications available on the app-store. 

Do you supply a pre-built website for us?

No, you will need to provide your own customer facing website. We have however for an additional fee provided ready to go packages including websites for white label customers in the past.  Please discuss this with your account representative when submitting your enquiry.
Get your own whitelabel, inquire now